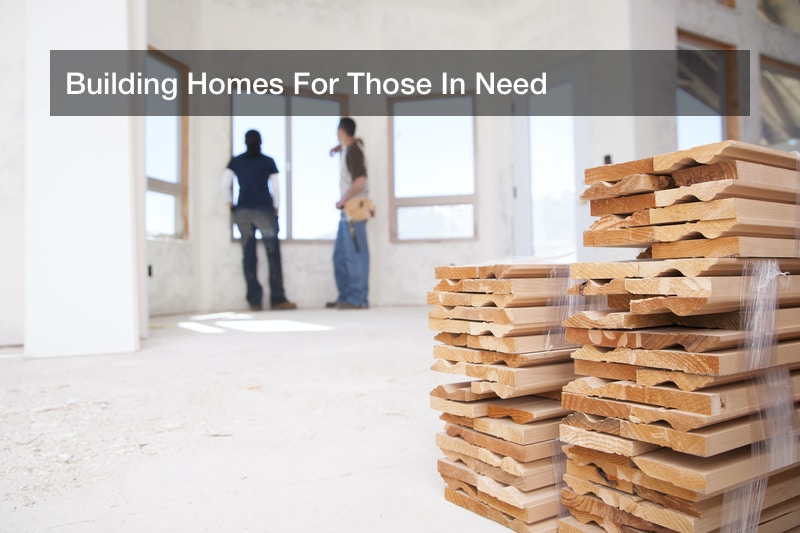 According to the famed psychologist Abraham Maslow, the most important need of humans, and the need that must be met before any other needs can be met (employment, education, and so on) are the basic needs for survival. This includes food, clothing, warmth, and shelter. An inspiring example of how basic needs came to be met can be seen in this video where a community comes together to roof an agency that meets a basic need of those without homes.
In New Mexico, local commercial roofing contractor of Albuquerque, Camdelen Construction, donated their time, materials, and roof construction know-how to Project Share. Project Share is an agency that serves the homeless by providing a home-cooked evening meal, six days a week.

Video Source
Their mission is to, "assist homeless and near homeless people by providing resources, opportunity and Hope." Their goal is not just to provide meals, but also a sense of community during their evening gatherings.
Unfortunately, this goal was in danger of not being met due to the old and leaking roof. The roof that Project Shelter had before having a new one donated had not been replaced or repaired in over three decades. The reason Project Share had to endure the same roof for many years was because non-profits do not typically have the funds to pay for such large expenses.
A new roof typically costs anywhere from $6,000 dollars to upwards of $10,000 dollars.
Damage from storms and rainwater caused leaks to enter the building and interrupted what should have been lovely dinners that brought a sense of home to those without homes. Due to sitting water and just old age, the old roof had over three layers or rotten wood before being replaced; had the roof gone even longer without repair or replacement, there is no telling how much time would pass until the roof eventually collapsed. Thankfully, Camdelen Construction, inspired by Project Share's mission, came to the rescue.
In this inspiring story of a community coming together, one generous construction company supplied a basic need for another agency that, themselves, provided a basic need for some of New Mexico's neediest residents. By donating a new roof to replace a 30-year-old roof that leaked rainwater into the building, Camdelen Construction ensured that a basic need of safe shelter was put in place for Project Share.
For their time and donation, Project Share fed the construction workers of the commercial roofing contractor.
Thanks to the generously donated roof, Project Share no longer has to worry about rainwater disturbing meals that bring a community together, resuming their mission to assist the homeless by providing meals, opportunity, and the feeling of hope in a safe shelter.
.