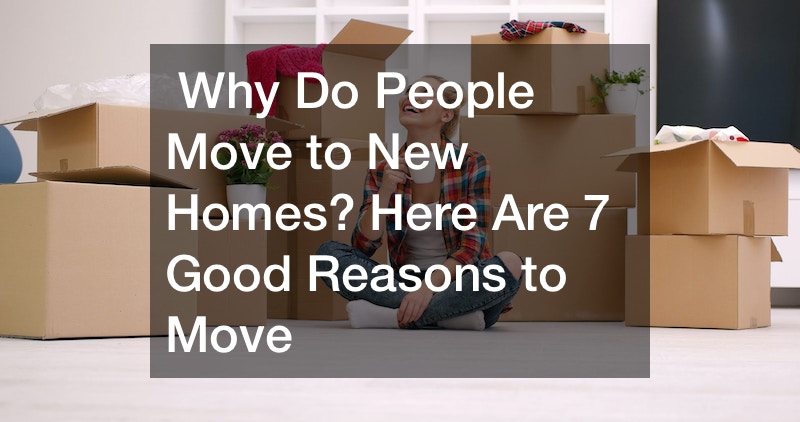 If you plan to move to a new home, you are not alone. Hundreds of thousands to millions of people move to new homes every year. In fact, according to Shyft Moving, there were 8.93 million people who relocated to new homes at the beginning of the COVID-19 pandemic in 2020. While many people relocate due to career changes or to expand a family, other situations can cause people to move homes. Below are seven good reasons to move to a new home.
1. To Avoid Maintenance of Older Homes
Conducting repair and maintenance can be a great way to make a home look its best. However, spending money on maintenance may not be wise if several recurring problems exist. Below are some common problems with old houses that may signal the need for a person to move to a new home.
Foundation Issues
Older homes frequently have foundation problems that must be fixed to keep the house habitable. They can range from minor cracks to extremely costly and risky foundation damages. Whereas repairing small interior and exterior damages is manageable, serious foundation problems may require a huge budget. Consequently, moving to a new home with no foundation problems would be a better solution to such a problem.
Deteriorating roof
A bad roof may be one of the good reasons to move to a better place. Roofs have different lifespans and durability, and when a roof gets old or is damaged due to extreme weather conditions or other causes, a homeowner may need to replace it. However, it may sometimes not be a good idea to hire a roofer for roof replacement if the rest of the home is old and requires renovation. In such a case, moving to a new home may seem to be a more viable option.
Health Hazards
According to Housepedia, having older homes present various risks not found with newer homes. Homes built before the 1970s seem to use materials such as asbestos, lead paints, and carbon monoxide (for furnaces) that harm humans and the environment. For this reason, the Environmental Protection Agency (EPA) demands that homeowners disclose to clients these hazards when listing a home or property for sale. On the other hand, as a homeowner, this is one of the good reasons to move to a new home instead of setting a budget aside to conduct repairs.
2. To Avoid Bankruptcy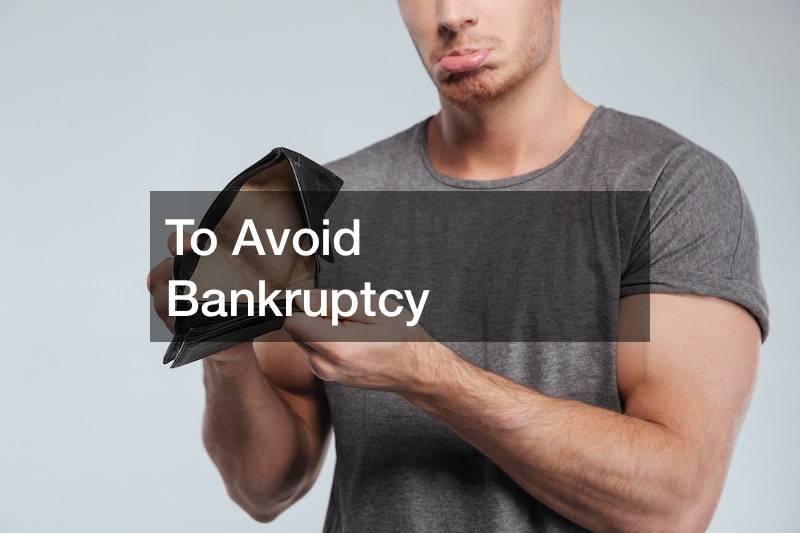 Avoiding bankruptcy is also among the good reasons to move that one should consider. Financial struggles are mostly unanticipated and can occur for various reasons. One may struggle financially after losing a job or going through a divorce. They may also struggle when a family member is sick, and medical expenses are over the roof. Whatever the reason, they need a way to cut their spending to avoid bankruptcy.
If you own a large home and are going through any of the above circumstances, relocating to a new home would be wise to avoid losing your property to foreclosure. Doing this can be helpful when you are struggling to make ends meet and need to find a way to save money. When you move to a cheaper home, you can pay your utility bills more easily and enjoy lower taxes.
To avoid bankruptcy and your home risking foreclosure, you should work with a bankruptcy attorney. A bankruptcy lawyer will help you reduce your spending in various ways, such as finding a cheaper home to move into, helping reduce your utility costs, and modifying a house loan to make it easier for you to pay. In addition, the lawyer will help you understand how to benefit from chapter 7 bankruptcy laws.
3. To Get More Accessibility
Sometimes, people consider accessibility among the good reasons to move to a new home. A person may want to move to a home that is more accessible to older people and those living with disabilities. Modifying an existing home to accommodate such changes can be challenging if the space is small and the budget to renovate is huge. However, moving to a home that has a wheelchair ramp, handicapped parking, and roll-in showers can solve accessibility problems easily.
Accessibilty is also important to make a home more inviting and welcoming to guests. Regarding this, one should consider buying homes with walkways and driveways. Moving to a new home with spacious walkways can benefit people who are blind or have low vision. Additionally, homes with walkways and driveways can allow people with a mobility scooter and other mobility-aiding devices to move around easily.
A person may also consider getting a bigger garage and parking space as good reasons to move to a new home. Finding an extra parking space in a small area can be difficult if one has many visitors. And since they cannot correct this with any renovation, guests might be forced to park somewhere far away or skip attending an event entirely. Consequently, moving to a new home with a large parking space for vehicles seems to be the only reliable remedy for such a problem. A large parking area will accommodate more vehicles and provide space for other purposes such as gatherings and events.
4. To Get the Things They Want in a Home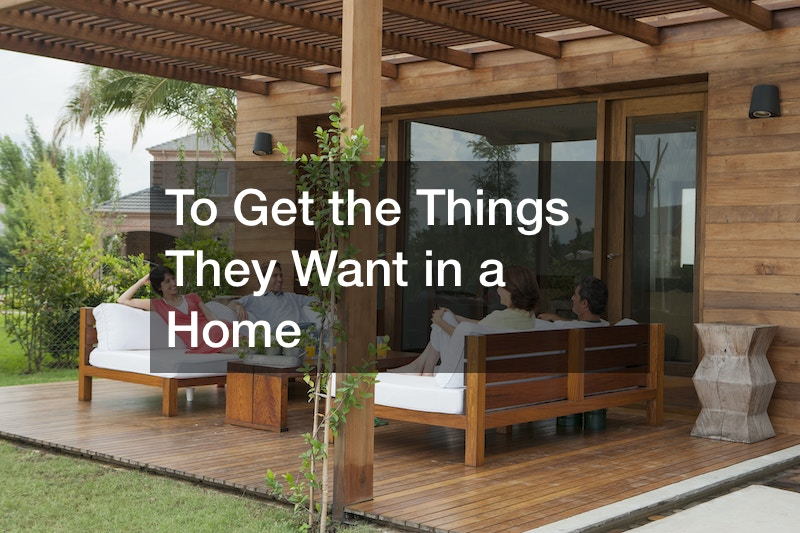 Getting the things you want is one of the good reasons to move to a new home. A couple, for instance, may want to upgrade to a larger home if they have children and want more space where the kids can play. When the children get old enough, a family may move to a bigger home with several rooms to accommodate them. Additionally, a family can move to a new home as a reward for themselves after years of hard work.
People move to new homes because they want a better neighborhood. One reason to move is when a person finds themselves in a situation where they are not comfortable around their neighbors. For instance, it could be that the neighbor plays music at higher volumes or keeps quarreling. It could also be that the area has increased cases of theft or a history of violence. In such scenarios, many prefer to move to homes in friendly neighborhoods where their children are safe.
People also move to new homes to get or have room for various facilities. Many homeowners today look for ways to increase their home's curb appeal, including renovating and sprucing up the interior and exterior and adding functional structures. Consequently, these changes can provide good reasons to move for those looking to have such amenities. For instance, if a person has always wanted to have patios or pergolas in their home but has no space, they can purchase a home with these structures. Alternatively, they can also find a bigger home to set up a design of their choice.
5. To Be Closer to Activities
Various activities may make a person consider moving to a new home. One facility that may make a person look for a new home is a gymnasium. For someone who enjoys exercising, proximity to a gym may be important for various reasons. First, being close to a gym may motivate a person to work out regularly. That is because the person can conveniently access the gym without traveling far. Also, an individual may save the time and money needed to travel to far locations in order to access the gym. Consequently, this can help them develop and stick to a healthy routine.
A swimming pool is another great facility that may cause a person to relocate to a new home. Finding a home with this amenity is an added advantage as it helps increase the curb appeal and make it more inviting to visitors. With a swimming pool, a person can find a place to exercise and relax as well as a place to entertain guests. Those who do not have this facility can also enjoy the benefits if they move to a place with a swimming pool nearby.
Other good reasons to relocate that people consider include the availability of social clubs, parks, and zoos. A person, for instance, may want to live near a clubhouse to have a place to socialize with friends and party after work. Similarly, parents may move to a place with petting zoos where they can take their children to feed animals on the weekends or after school. A family that lives in places with these facilities can benefit by being active, entertained, and fit.
6. After a Divorce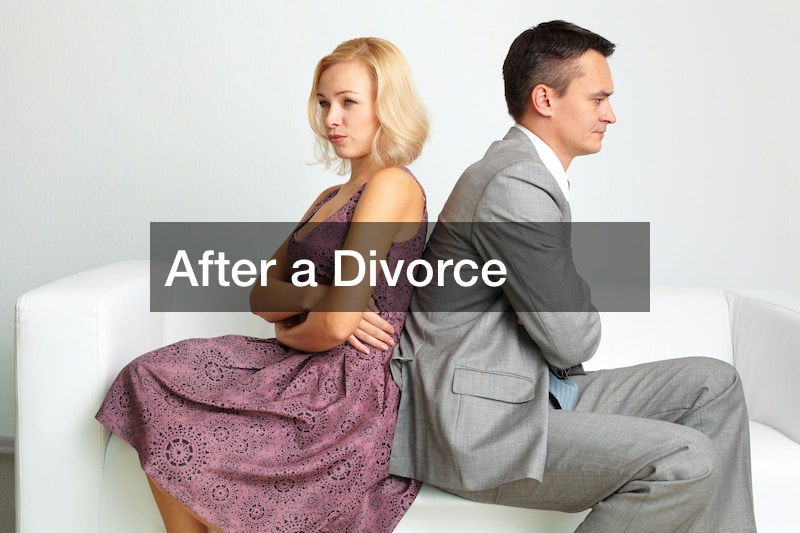 More often, people purchase a new house when their relationship status changes. This can be because they are engaged, married, or even divorced. Most divorced people move to new houses because they want a fresh start in a new location or to be closer to friends and family. Others move because a house is too big for them to live without their families.
If you are considering moving after a divorce, you should look for the best divorce attorney to help you understand the legalities. A divorce lawyer may help you with your financial situation and advise you on whether you can afford to move. This is especially important if the court divides the property equitably between you and your spouse after a divorce. Lawyers can also help you understand the things to consider when you plan your new life in your new home. Such may include the price of the new house and the size of the house to take if you consider taking custody of your children.
Moving to a new place after a divorce can give a person time to grieve and get their life together. A new environment may remind them less of the memories of their marriage and more of a new beginning. Secondly, it can help a divorcee to start a new lifestyle and develop routines that help them forget about their old life. Third, downsizing to a smaller home after a divorce can be a good way for an individual to save money and attain financial stability. Besides, by relocating, a person can find new friends, neighbors, and potentially a new lover to help them start a new life and create a family.
7. After Losing a Loved One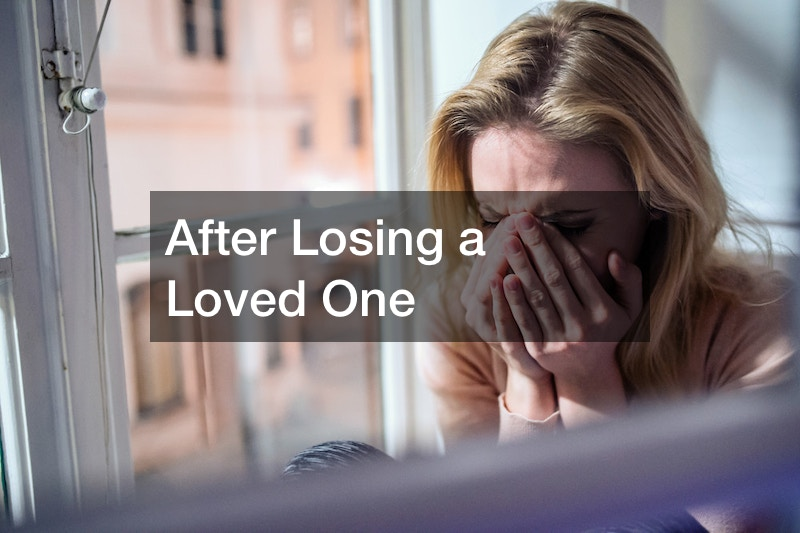 Losing a loved one can be devastating, especially if you are close to them and need to make funeral arrangements. For many, moving following the death of a family member or spouse may be necessary to downsize and maintain sanity. An individual living in a big house may find it too expensive, challenging to maintain, or wasteful of space when alone. For others, simply changing the environment may be among the good reasons to move for the benefit of their mental health.
Before you move to a new house, consider a few things. First, look into the wills and trust the deceased may have left. You can hire a will and trust lawyer to help you with this process. Secondly, know how to handle your loved one's items. While you may consider decluttering and disposing of items before you move, your loved one's belongings are an exception. Carefully select items to keep and dispose of so that you don't regret them later on. Lastly, open yourself to opportunities to meet new people, have new experiences, and create a place of peace. Doing this will help you move on and start a new life.
Moving to a new house can be both a happy or sad experience depending on one's circumstances. It can be exciting if a person is looking to move to an upgraded home with better facilities or to get closer to activities. But it can also be sad if a person has to relocate because of a divorce, the death of a loved one, or to avoid bankruptcy. Whatever the case, the list above provides good reasons to move to a new place and its benefits.