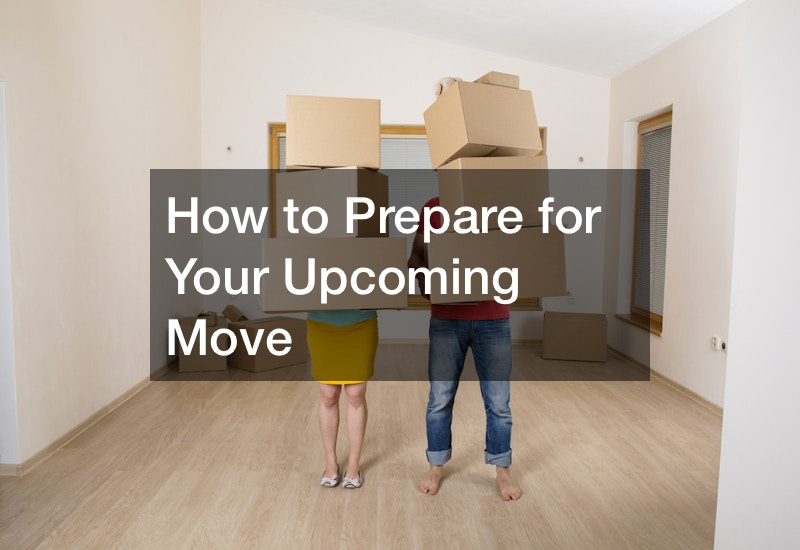 Transitioning to a new home presents exciting opportunities and inevitable challenges. Whether relocating to a different city, upsizing for more space, or downsizing to simplify your lifestyle, the moving process can become a gratifying and hassle-free adventure with a well-crafted plan and good moving tips. This article will guide you through the essential and impactful measures to prepare for your upcoming move. It will enable you to maintain organization, efficiency, and a sense of tranquillity throughout the journey. Let's get started.
Hire a Service
Hiring a skilled local moving service makes moving much easier and faster. A reputable moving company relieves you of the challenging job of moving your things safely. Delegating the job to experts eliminates the physical and organizational stress, allowing you to focus on other aspects of the relocation. Below are other great benefits of hiring movers.
Expertise: Professional movers have the experience of handling your belongings carefully and ensuring they are safely packed and moved to your new home.
Efficiency: The movers know how to organize the moving process, saving time and lowering the risk of things getting broken or lost.
Safety: Moving heavy furniture and bulky things can cause injuries. A moving service has tools and know-how to safely transport bulky items, eliminating the risk.
Insurance: Reputable moving companies are insured. You can rest assured they'll protect you financially if anything goes wrong, for instance, if a valuable gets broken during the process.
Understand the locality: Local movers are more familiar with your area. It helps them get around quickly and avoid traffic and entry problems that might result in unnecessary delays.
Customized services: Moving companies offer various services, from full-service packing and unpacking to transportation-only options. You can choose the services that suit your needs and budget. According to Forbes, a neighborhood move costs between $300 and $1,500.
Additionally, you might want to hire a storage company. Why is this important, though? First, storage space helps you store excess items. In addition, you won't be time-bound. You, therefore, get time to sort items and move the most essential stuff first. Your items will be safe while awaiting the move-in date.
Also, when moving, you might lack the time and energy to clean the house. Remember, moving involves dealing with a lot of clutter. Consider hiring a professional cleaning service.
Remember, when choosing a moving service, it's important to research a reliable company with good reviews to ensure the move goes well. Other essential moving tips include getting quotes from several providers, requesting references, and ensuring you understand all the terms and conditions. A professional mover will prove a lifesaver.
Clean the Pipes
One of the most helpful moving tips is cleaning your pipes before moving into a new home. The idea is to ensure your plumbing system works well and keeps your new home clean and safe. Start by inspecting the plumbing system for signs of leaks, clogs, or rust. Then check the walls and ceilings for water spots, dampness, or mold growth. These are telltale signs of a pipe problem.
Bathroom and kitchen pipes are clogged by hair, toothpaste, food bits, hair, and soap scum, while grease is the most common suspect for kitchen pipe blockage. Luckily, you can use homemade solutions to clean your drains. For instance, you can use baking soda, vinegar, lemon juice, and hot water. Similarly, you can use mechanical means like plunging. It's advisable to use drain caps or filters to keep things from going down the drain and clogging it up.
You should be cautious to avoid exacerbating the problem. For instance, septic tanks require expert repair and maintenance. Qualified plumbers help you figure out how bad the problems are and give you expert advice on fixing them. Also, don't hesitate to contact your local septic tank services for a comprehensive cleaning.
Hire Roofers
When relocating, ensure you assess the condition of your new home's roof. Of course, you want to ensure the roofing in your old home is in pristine condition to serve the new occupants well. You can work with professional roofers to check and fix roof problems. A top-notch roofing professional can spot problems like leaks, broken shingles, or weakening structures. These problems, if not fixed, could lead to expensive repairs or even make your new home unsafe.
According to Forbes, roof repairs can cost up to $7,000 for big repairs and $150 to $400 for minor ones. Even though this may seem like an extra cost when you're already paying a lot to move, hiring a roofer is one of the moving tips that save you money in the long run. For instance, a missing shingle or a leak can lead to water damage, affecting the structural integrity of integral parts and causing ceiling collapse. b
Also, you can upgrade your roof to be more durable and long-lasting. Talk to the roofing companies about adding more insulation or enhancing ventilation, which can make your new home more energy efficient and reduce utility costs. Finding and fixing roof problems can ensure your things are safe during transport and protect your new home from damage.
Check Your Electrical Wiring
The last thing you want is to move to a home with faulty electrical connections. Before you move in, check for signs of visibly damaged wiring, blown fuses, or socket discoloration. Burning smells also signify overheating or melting wiring.
One of the practical moving tips is to engage an experienced professional electrician services to assess the wiring and ensure it's up to code. They'll also check for bad connections or hazards that could cause electrical fires or accidents. For instance, they'll fix loose outlets that pose a shock risk.
Don't forget to check whether an electrical panel is in good shape and has enough power to meet your needs. If you have numerous appliances and an old model unit, it's time for a change. Consider upgrading it to meet the needs of modern life and avoid problems with overloading.
Additionally, it is essential to thoroughly inspect and assess your new house's heating, cooling, and ventilation systems. A well-functioning HVAC system enhances the comfort of your home and ensures optimal indoor air quality and energy efficiency, making your living space even more cozy and enjoyable. Before you move in, you should have a professional do the necessary HVAC repairs.
Check For Pests
Here is one of the moving tips you don't want to forget. Deal with pest problems before moving houses. If you don't, they might hitch a ride with you to your new home and cause problems. Start by giving your present living space a thorough look-over. Look for droppings, bite marks, or chewed wires, especially in the kitchen, closet, and storage areas.
Pests like rats, cockroaches, and termites like to hang out in dark, damp places. If you discover pest problems early, you'll have time to fix them before moving. Local pest control businesses can help get rid of the problem. Unlike DIY solutions, professional services save time and eliminate the risk of recontamination. It saves you costs in the long run.
Trained and seasoned exterminators have the expertise to assess the infestation problem and the right equipment and treatment to eliminate them. After settling in your new home, take steps to keep pests at bay. Keep your living space clean and tidy, throw away food waste, and store food in air-locked containers. Additionally, check the property often for signs of pests and take care of them immediately.
Fix the Foundation
The foundation is the backbone of any building. It gives the whole structure stability and support. Problems with a home base happen more often than you think. According to Homelight, movement on the foundation is the cause of 80% of structural home insurance claims, and 25% of U.S. homes have some structural flaw at some point. So, ensuring the foundation is checked and fixed before moving is one of the moving tips you shouldn't overlook.
Hire a professional structural engineer or reputable foundation contractors to look at the state of the foundation and suggest the best solutions. They'll check for common issues like cracks, uneven settling, and damage caused by water to get a complete picture of the state of the foundation. Eventually, they'll fix the foundation to retain its structural integrity.
Another crucial moving tip is to give yourself enough time to fix the base. Depending on how complex the fixes are, the process could take a few days to weeks. If you rush through this important step, the change won't be effective, and you might have to deal with a recurring problem. Be patient and pay close attention to the details to ensure the base is set well before the move.
Get a New Front Door
Homeowners often worry about packing, ordering things in their new homes, and contacting utility companies for service provision. While this is important, one of the moving tips you probably haven't given much thought to is getting a new front door. The front door makes the first impression. Thus, investing in an exquisite unit is important to make your home charming.
A new front door has benefits beyond just looks. It serves the twin purpose of letting visitors in and keeping burglars at bay. Intruders can get in through an old or weak front door. However, spending money on a robust modern door with strong locks and security features can significantly reduce the chance of break-ins and keep your family and items safer.
The entryway sets the tone for the rest of the property. Therefore, a clean, well-designed door makes an excellent first impression on visitors and possible buyers. It can also add to the value of your home, making it a good purchase. So, take the time to study and choose a new front door that fits your needs, style, and budget, and enjoy the many benefits it brings to your new home. Check out the different kinds of doors for sale to find the right one for your new house.
Notify Relevant Parties
To many people, relocating might appear like a private affair. But that isn't entirely true. Notifying the right entities is one of the less-known moving tips but among the most vital. Otherwise, you risk unnecessary expenses, missing vital services, and getting into loggerheads with the authorities.
Start by telling utility companies when you plan to move out. Contact the companies providing water, gas, power, and internet services. Make plans to turn off these services to avoid charges for services you no longer need. At the same time, contact utility companies in your new area to set up connections for necessary services.
Next, go to the post office and ask to change your address. You can visit a post office near you or complete a form online. You can submit a permanent change of address or a temporary change if relocation from 15 days to one year.
Once you complete the application, your mail will be rerouted from your old address to your new one for a certain period, usually around a year. However, according to the United States Postal Services, you can pay to have your mail forwarded for an extra 6, 12, or 18 months. It helps ensure you keep getting all your mail.
If you move to a different city, state, or country, you should inform all the necessary government agencies, including the tax office, social security administration and the Department of motor vehicles, and the electoral register office. Don't forget to notify the internal revenue service (IRS), your employer, insurance, and financial companies. You should also inform your family, friends, and sports and social clubs of your relocation. Keep your home information up-to-date with government agencies that need it to ensure you follow the necessary rules and avoid future problems.
To ensure your move goes smoothly and without stress, you must plan everything carefully and pay close attention to every detail. By following these moving tips and being proactive, you can confidently, well-organized, and calmly approach your upcoming move, making it a rewarding and satisfying experience. Embrace the thrill of starting a new and exciting chapter of your life ahead of you in your new house and all the possibilities it holds.p>