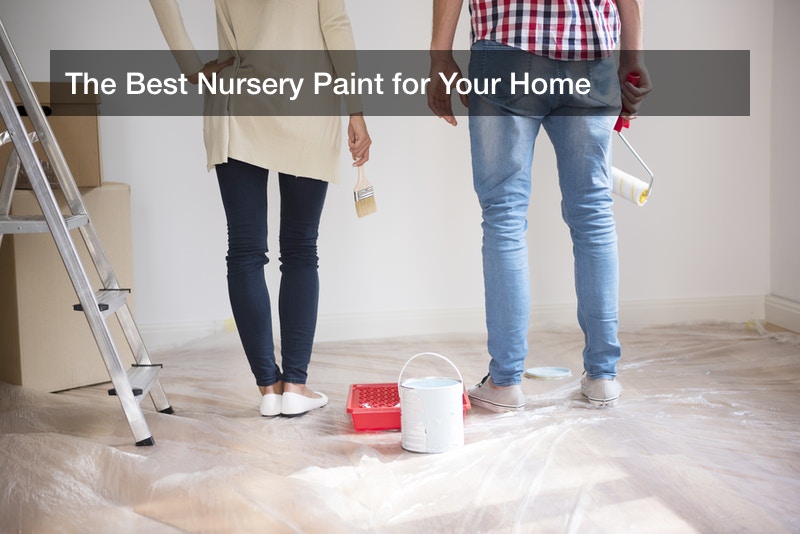 Exciting news! Baby is on the way, and your nesting instincts are about to kick in.
Lots of information and advice are coming your way over the next nine months. Today, let's give the nursery paint for your home some attention before the adorable presents and outfits start arriving. You'll be glad you've read this – especially if you are environmentally conscious.
Understandably, you're already concerned about baby's health and starting by paying attention to the nursery walls is an excellent idea.
According toThe Washington Post, the quality of air in homes from construction materials is known to impact health. Other studies have shown that levels of certain compounds average two to five times higher in the home than outdoors. Several health problems can be attributed to inhaling the ingredients mentioned in the study. You shouldn't need any more convincing after reading those facts!
So, where to look and what will you need to know about the best paint for the baby?
Non-toxic paint will make the ideal nursery paint for your home. Know the ingredients in your paint. Consider a low-VOC (volatile organic compounds) interior house paint. A newer formulation of a low-VOC color is even better as improvements have been made more recently. According to a report by CBC Marketplace, search for VOC levels which lower than 500 ppb. A number higher than that could create health problems for certain people.
Read the label, just as you would shopping for any product used in your home and know the facts. Does the wording on the paint can give you the impression it's non-toxic or can you read the small print and be certain? You definitely want to ensure that you're bringing home non-toxic nursery paint for your home.
Another feature you can look for when shopping for non-toxic paint would be finding one that is also odorless. Working with an odorless paint would be a better experience as your health is now just as important.
Probably the most fun part? …selecting the color!
Are you going to wait to learn the sex of the baby and go for a traditional pink or blue? Or are you thinking that something very gender-neutral is more your style? Enjoy your happy thoughts as you browse colors and imagine yourself and your baby in a beautiful room.
Take advantage of the free paint color samples you will find at the local paint or hardware store and bring them home to see how they look in the room. The location of the windows, as well as the artificial lighting, can change the tone. You definitely want to be pleased with your final choice of nursery paint for your home.
If you've already done some shopping (and we definitely can't blame you), and found the perfect bedding set, bring that with you to the store and do some color matching. We are super excited about your news. Congratulations!