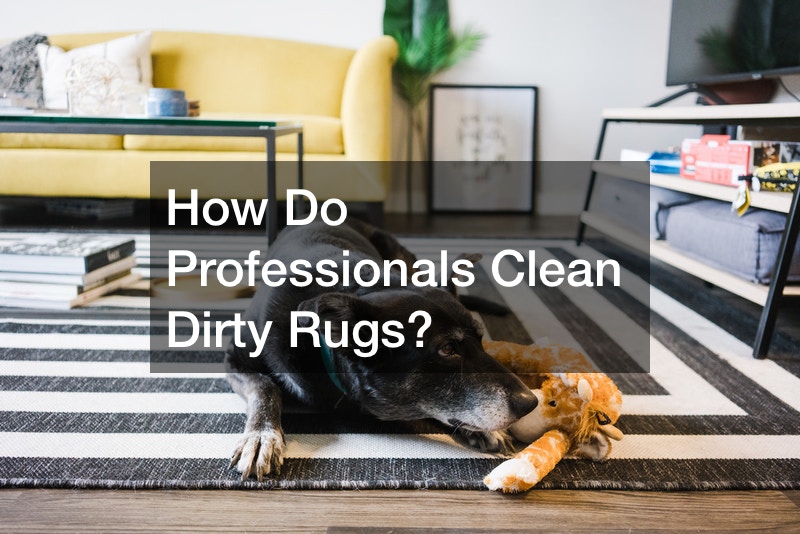 Every had a dirty rug you just couldn't get clean no matter what? Luckily, professional carpet cleaning services have a 10-step deep clean process that is very popular. Keep reading to learn how the professionals get dirty rugs clean.
First, carpet cleaning services will evaluate what kind of rug you have and what the issue is, whether it be a smell, a stain, or another issue.
Next, the rug goes through a dusting process that is hypoallergenic. During the process, the rug is spun so microbials are sucked out and heavy things drop on the floor.
Now the rug is pretreated to loosen soil, oil, and stains and gently pressure washed on both sides to push out any dirt. Next, a squeegee pushes out all the dirty water from the rug, and then it's time for any enzymes, shampoos, or deodorizers. To apply these, rotary machines or hand scrubbers with small brushes are used.
After rinsing off the shampoos or deodorizers, the rug goes into the centrifuge machine to remove 95% of moisture, and then it is hung or laid out flat to dry.
Lastly, the rug goes through quality control where any stubborn stains or discoloration are treated to make the rug look new.
The process of professional rug cleaning takes about a week and is recommended every one to three years. To learn more about carpet cleaning services, watch the video above!
.