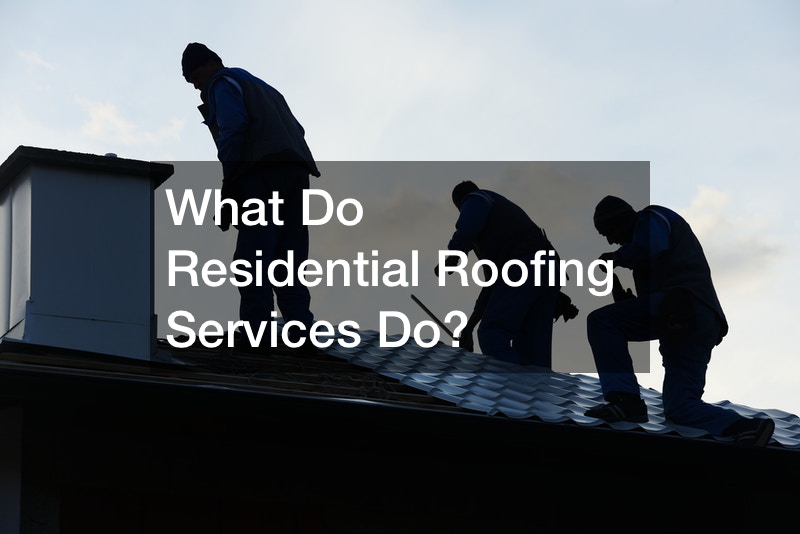 Residential roofing services are experts at roof replacement and repairs. There are a lot of components that go into a finished roof that you may not be familiar with, so below we'll talk about the different steps residential roofing services take to deliver a beautiful new roof for your home.
First, a leak barrier is installed to protect vulnerable areas of your roof like in valleys or around chimneys and plumbing vents. The leak barrier is made out of rubber and provides extra waterproofing protection for difficult areas.
Next is roof deck protection. To protect your roof deck, a waterproof barrier is added to the entire roof to prevent rainwater from getting under shingles and inside your home.
After your roof has been waterproofed, a metal drip edge is installed. This keeps water away from the edges of your roof and provides a finished look.
Next, starter strips are installed at the eaves of your roof. These strips are adhesive which helps keep your shingles in place.
Finally, shingles are added for a final layer of protection against elements. Your residential roofer may also recommend installing a ridge vent at the peak of your roof to help moisture escape from your attic, finished with a covering of shingles.
There are a lot of steps that go into roof replacement, but luckily residential roofers are experts and know how to make your roof safe and beautiful.